DEBBIE ALLEN: ARAD, FISTD, CDE, Imperial Ballet Examiner.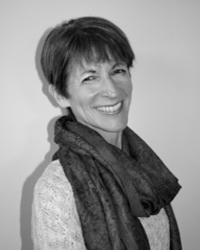 Debbie trained with her mother, June Rendell in south Manchester and then went on to further training at the Hammond School, Chester. Debbie spent several years performing in Europe and came to Dublin to dance with the Dublin City Ballet. She began teaching with Jill Wigham in Rathmines, Dublin. In 1986, it became her own school. Throughout the years, Debbie has continued to advance her teaching qualifications. She was the first teacher in Ireland to achieve the RAD teachers certificate with Distinction. Debbie is a fully registered member with the RAD and ISTD. She is an Imperial Ballet examiner and has examined in the UK, Malaysia, Mexico and throughout Europe.
 GILLIAN PERDUE: B. Ed (Hons) AISTD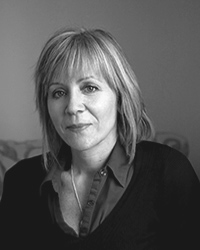 Gillian has been involved with the Debbie Allen Dance School for over twenty-five years, having trained initially with Jill Wigham and then with Debbie Allen when Debbie first began teaching. She teaches in Rathfarnham in our sister school 'Dancesteps', which was previously the Terenure branch of the Debbie Allen Dance School. Gillian is also a Primary school teacher and taught for many years in Tallaght and Rathfarnham. She is still involved in primary education, regularly teaching dance and movement to schoolchildren in various Dublin schools. In her free time, she writes childrens books some of which are published by the O'Brien Press, one of which received a Bisto Award in 2001. She also does school visits during which she reads her stories. Somehow or other, the sessions always seem to end up with dancing!
MELISSA HARMAN: LISTD, CDE, B.A (Hons)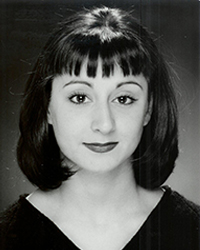 Melissa trained at the London Studio Centre gaining a B.A Honours in Theatre Dance, Diploma in Musical Theatre and her ISTD Associate in Modern Theatre Dance. She danced professionally in Musicals and Pantomine for 10 years in the West End and touring before moving to Dublin and re-training to teach, gaining her ISTD Certificate in Dance Education in Modern and Ballet followed by her Licenciate in Modern. Melissa was Ballet mistress for the Junior company of the Irish National Youth Ballet from 2005-2009 and previously taught at The Dublin School of Classical and Contemporary Dance. She currently teaches at the Debbie Allen Dance School and in the Dance Studies course at Inchicore VEC.
 KAREN WILLIAMS: ARAD (PDTD) RTS, AISTD FDI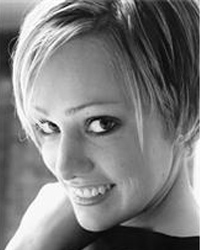 Karen was trained by Debbie Allen from the age of 3-16. After a year as a Senior Associate with the Royal Ballet School, she then went on to train in Classical Ballet at Elmhurst School for Dance graduating with a National Diploma in Classical Ballet and Contemporary Dance. She is a fully qualified and registered teacher with the Royal Academy of Dance and Imperial Society of Teachers of Dancing. ​ Her professional theatre credits include; Dirty Dancing, Aldwych Theatre, (Penny, Vivian and Mrs. Shumacher), Chitty Chitty Bang Bang, UK Tour, Disney's Beauty and Beast, UK Tour, HelloDolly! Theatre Royal, Lincoln, Cats, German and Swiss Tour, (Victoria-White Cat), New English Contemporary Ballet (Soloist), Cats, UK Tour (Cassandra, Victoria and Tantomile).
 NOLWENN COLLET: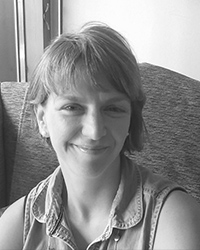 Nolwenn Collet is a ballet pianist from France. She graduated in piano and music from the best Conservatoires in Paris and is also a qualified architect. She concentrated on accompaniment for ballet and contemporary dance under the auspices of Laurent Choukroun, pianist in charge of rehearsing ballet at the Paris Opera Ballet School. She was awarded the French State Diploma in piano accompaniment for ballet and contemporary dance in 2001 and was immediately appointed as permanent ballet accompanist by the Paris Conservatories. Nolwenn relocated to Ireland in 2009 and plays for ballet in Ireland and abroad and has had the honour to work with numerous ballet artists and companies such as: Matthew Bourne, Ballet Ireland, Birmingham Royal Ballet, Dame Monica Mason, Errol Pickford, Douglas Becker, Andrew Wilson. She has produced three CDs for ballet class: "A Journey through France" Les Petits" for very young children and "Les Pointes"